For several days now, Nigerians on social media have been tweeting,
posting and graming the cool, inspiring and hilarious ways they plan to
run their lives in 2017 with #RunYourRace.
And just hours ago, Aquafina bottled water from the makers of Pepsi, the official water of the Lagos City Marathon, revealed the full story behind #RunYourRace.
And yes, it's about the Lagos City Marathon, the 2nd highest ranking marathon in Africa!
According to the Aquafina social media team the hashtag was created
to launch the Aquafina theme for this year's marathon – Lagos, Run Your
Race with Aquafina.
The Run with Aquafina, Run Your Race message is;
"Lagos come out and run your race at the marathon. Come out and
run for what you care about. Come out and run, even if it's because you
just want to take cool selfies or you like running with your friends.
Come out and express your uniqueness. Come out and run with Aquafina!"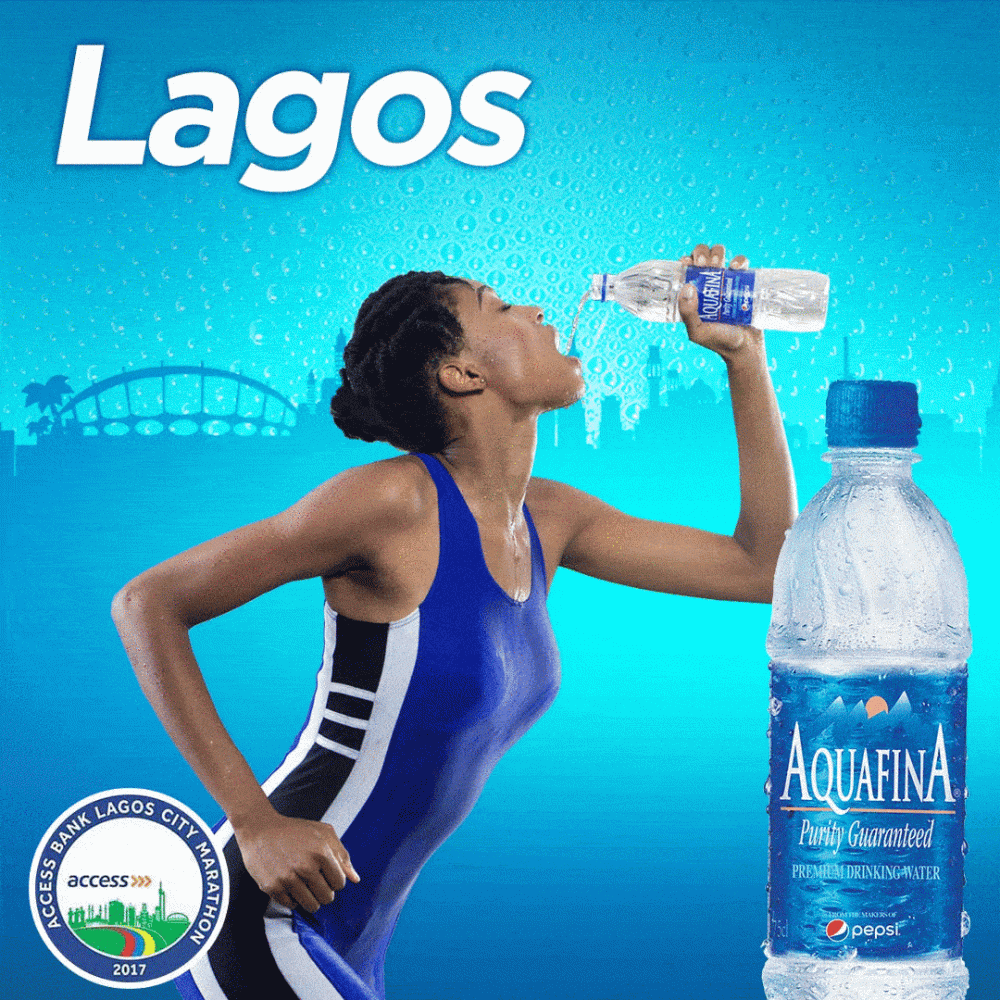 This simply means Aquafina is making this year's marathon about you,
what you care about, however, you want to run and for whatever reason
you are running the marathon. This is cool because it brings the fun
into the marathon.
This year's Marathon taking place on the 11th of February will
witness the participation of thousands of professionals and amateurs
with over a hundred elite athletes from every corner of the globe
pounding the streets of Lagos, showcasing your city, my city, Our Lagos.
This marathon will host 'You' with your uniqueness.
You know what is even more exciting? The first prize is a whopping
$50,000, with several other amazing cash prizes for different categories
of winners. There are even Prize Monies for the first to the 20th
Nigerian that finishes the race. Does this get any better?
While all these sound exciting, this message is meant for people that
have been preparing for the marathon. The marathon is an endurance
sport that requires a lot of discipline. So if you are not fit, don't
panic, you can run with Aquafina online. Follow @AquafinaNigeria on
Instagram, Twitter, and Facebook for more details or join
Follow @AquafinaNigeria on Instagram, Twitter, and Facebook for more
details or join the conversation on #RunWithAquafina #RunYourRace. To
register for the Marathon, or to get more information on the routes,
visit CLICK HERE.
Aquafina…purity guaranteed.